Pilote études outillages & lean manufacturing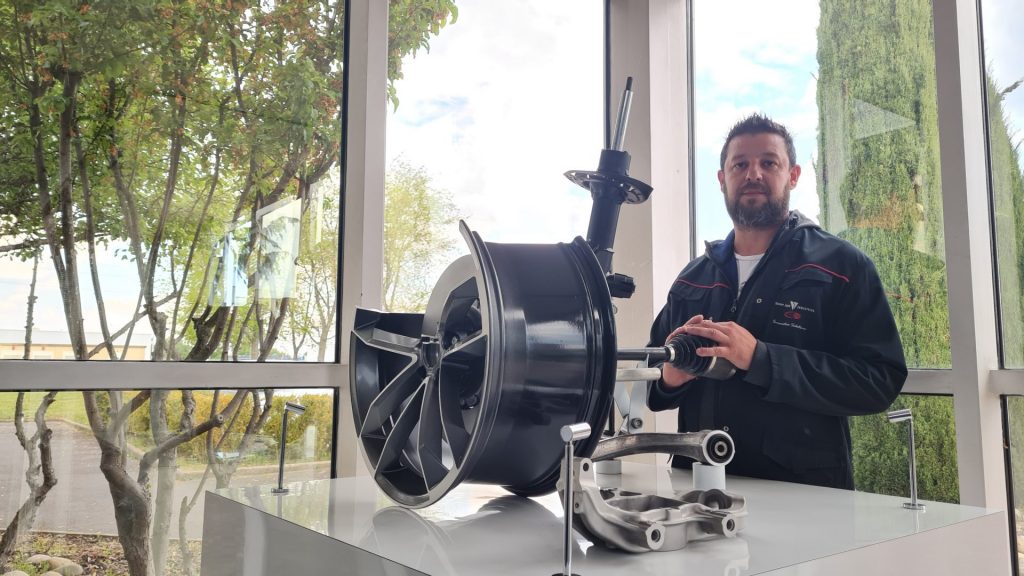 l'activité de mon service
Pilote études outillages & lean manufacturing
Le service BE outillages a pour mission de concevoir la quasi-totalité des outillages du processus de fabrication d'une pièce. Nous pouvons ainsi avoir plus d'une trentaine d'études différentes à concevoir pour produire une seule référence de pièce.
Nous concevons les outillages aussi bien pour le site de Belleville que pour nos sites étrangers aux Etats-Unis, en Croatie etc… Pour réaliser nos études nous devons travailler en étroite collaboration avec les autres services présents au BE (conception produite et simulation process) ainsi que les hommes méthodes production qui nous donne le retour atelier de nos outillages. Le retour des outilleurs (SJ TOOLING) qui réalisent les outillages que l'on dessine est aussi très important pour essayer au maximum de simplifier leur travail d'usinage.
Nous travaillons aussi sur les projets RID pour essayer d'innover constamment notre processus de fabrication.
J'ai aussi pour mission le LEAN OUTILLAGES, cela consiste à capitaliser les différents retours positifs ou négatifs des différents services pour améliorer la qualité de nos outillages, réduire les coûts et les délais.
Je travaille aussi avec le service industrialisation pour donner mon avis outillage lors de futurs investissements machines. Avoir un « référent outillages » simplifie la communication montante aux descendantes.
mes sources de motivation
La diversité dans mes missions, c'est grâce à cela que je suis à SJI depuis plus de 20 ans.
Si l'esprit d'équipe, la bonne humeur et la créativité sont vos points forts, rejoignez-nous !!!!